2006-09-10
The Serpentine Blob by Rem Koolhaas
The blob at the Serpentine Gallery (inside)
2006-09-09
Daran habe ich gedacht, als ich die QR Codes das erste Mal sah
The Westbourne
A very good tip of one of the participants of the Wireless World Forum. Far, but not too far from Portobello Road - which could be nice if it wouldn't be so swamped by tourists - I'd consider it an oasis of taste and serenity.
When we arrived we could chill in sturdy sofas till 1 p.m. Lunch time filled up the restaurant and I had a grilled seabream which was delicious. - Go there!
The Westbourne
101 Westbourne Park Villas
London W2 5ED
+44 (0)20 7221 1332
Website
,
Map
UPDATE (July 09):
#thewestbourne
on DokoDare: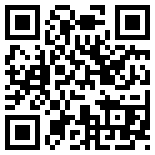 2006-09-03
Nieves - independent publishing house
Nieves
is an independent publishing house based in Zurich, Switzerland. Founded in 2001, Nieves' focus is on producing Artist Publications and Zines.
Benjamin Sommerhalder / Publisher & Editor in Chief
Marco Velardi / Press & Coordination
Evangelos Kontopoulos / Sales
Hohlstrasse 122
8004 Zurich, Switzerland
post @ nieves . ch
Katalog