2008-11-28
ZKB Stucard mit QR-Code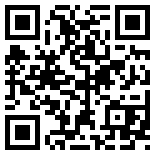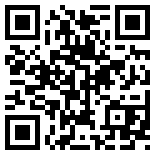 QR-Code Management und Mobile Site von Kaywa.
2008-11-25
Designing Social Interfaces (Wiki > Book)
Designing Social Interfaces
Wiki
The Designing Social Interfaces patterns wiki is a companion site to the book that Christian Crumlish and Erin Malone are currently writing for O'Reilly Media.

We decided to share the patterns as we write the patterns and the book to get community feedback. We think that hearing a variety of opinions about these topics will make the material stronger and more representative of what's happening in social interfaces. As we complete sections of the book, we will be adding the patterns.

If you choose to contribute, we ask that you don't delete sections out right, but rather add your information with attribution. We want to incorporate contributions into the final book material and would like to know who contributed what. Every page has a discussion tab for conversations about the topic.

We look forward to talking with you!
2008-11-23
NYT: Marry Print and Mobile (Texting and 2D Barcodes)
Michael Zimbalist, head of R&D at The New York Times Company, speaks about the opportunities arising from 2D Barcodes and the Semantic Web for The Times.
Well Michael, you do not need to point any longer to Japan, in Germany and especially Switzerland we are ahead as well.
Examples:
Neue Zürcher Zeitung
, Switzerland
Welt Kompakt (Axel Springer Verlag), Germany
Cash, Ringier
, Switzerland
See also:
Kaywa and Office Lendorff's LK Scarf in the New York Times Magazine
***
The New York Times on DokoDare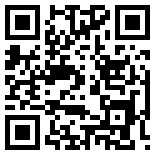 2008-11-21
Digital Youth : Kids' Informal Learning with Digital Media
Digital Youth
"Kids' Informal Learning with Digital Media: An Ethnographic Investigation of Innovative Knowledge Cultures"
Social network sites, online games, video-sharing sites, and gadgets such as iPods and mobile phones are now fixtures of youth culture. They have so permeated young lives that it is hard to believe that less than a decade ago these technologies barely existed. Today's youth may be coming of age and struggling for autonomy and identity as did their predecessors, but they are doing so amid new worlds for communication, friendship, play, and self-expression.

We include here the findings of three years of research on kids' informal learning with digital media. The two page summary incorporates a short, accessible version of our findings. The White Paper is a 30-page document prepared for the MacArthur Foundation's Digital Media and Learning Series. The book is an online version of our forthcoming book with MIT Press and incorporates the insights from 800 youth and young adults and over 5000 hours of online observations.
2008-11-18
Stanford Lecture by Steve Blank: Retooling Early Stage Development
Download it to your phone via QR Code (you need Wifi or a good data plan):
2008-11-13
The New York Times July 4, 2009
Read the
NYT from July 4, 2009
.
Via
Technollama
and
Gawker
2008-11-06
Change.gov on the go (Blog mobilized with F2M)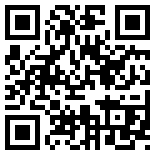 Before Gov 2.0, there was Campaign 2.0:
Wassup B
Will.I.Am's Yes We Can Song
2008-11-04
Geotargeted News and Revenue
Next Step for News
Last and more important stop: revenue. Fred Wilson, leading the discussion, summed up its discovery in a tweet: "clickable will sell joe the pumber a text ad that $goog will route via outside.in geotag to the boston herald." (Translation: Clickable sells Joe an ad on Google, which will appear on a local story on the Herald site thanks to Outside.in's ability to understand the geography of articles and target appropriately. Moral to the story: No one is any longer going to own the market alone. Revenue, like reporting, will be collaborative.)
※ DokoDare